Code of Conduct
Living our purpose and values
The Dafo Vehicle Code of Conduct is a policy that outlines principles and standards that all employees and third parties acting on behalf of the company must follow. The Code of Conduct reviews Dafo Vehicles' mission and values and ties these ideals to our professional behavior standards.
Dafo Vehicle requires all employees to act according to applicable laws and regulations, and in line with our core values: RESPECT, COMPETENCE, RELIABILITY, and COMMITMENT.
It is important for us to work towards sustainable development regarding society and the environment by supporting the United Nations Global Compact, the United Nations Declaration of Human Rights, and the principles of ILO.
Together with customers, suppliers, and other concerned parties as well as internally we work to raise awareness and to implement this into our processes so that we can contribute to the development of society.
If you would like to know more our complete Code of Conduct is available for download below. 
Whistleblower function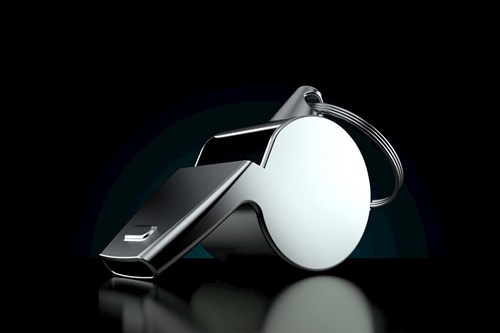 Dafo Vehicle's whistleblower function provides a dedicated reporting channel that enables Dafo Vehicle's employees and other stakeholders to bring attention to serious improprieties in the company.
It is important for us that serious issues such as various types of irregularities or matters where health and life are in danger emerge so that we as an organization have the opportunity to act. 
If you think something is wrong, please let us know in a secure manner. 
What can you report?
An example of a problem that you can report is when someone in our organization or a partner violates our Code of Conduct — what we as a company stand for, our values, and how we do business. Or if you have encountered more serious irregularities and actual violations of the law, such as fraud, embezzlement, corruption, breach of trust, information theft, corporate espionage, and data breaches.
You can use the following questions to work out how you should act.
Do you see a problem/situation that violates what we stand for or how we expect our work to be conducted?
Do you consider what has happened to be legally or ethically justifiable?
Would our business be harmed if the situation became known to the public?
How would you view the problem/situation if you were a customer or another stakeholder?
How to report 
Reports can be filed 24 hours a day, 7 days a week.
To get to the whistleblowing website and start filing your report in the Trumpet whistleblowing function you click on "START REPORTING" below or enter trumpet-whistleblowing.eu/ on any device (computer, tablet, or mobile phone).
A report filed through Trumpet is always handled with the highest levels of anonymity and confidentiality. To avoid tracking of your online activity, choose a private computer or mobile phone as well as logging into the service from a network you trust, such as your home network.
You will be guided throughout the process. Answers to the most frequently asked questions can be read at each step.
For the full procedure please download the document below.