Trade organizations
Why the memberships are important to us
Dafo Vehicle actively works with research, safety developments, and advocacy within the transport area around the world. To be in the frontline Dafo Vehicle is a member of several Trade Organizations and Networks because through this we get a better understanding of the challenges and needs within the industry as well as an opportunity to contribute with knowledge and influence the latest development. It is also a way for us to stay up to date and being able to share the latest news with our customers. Below the Trade organizations where we currently are members are listed.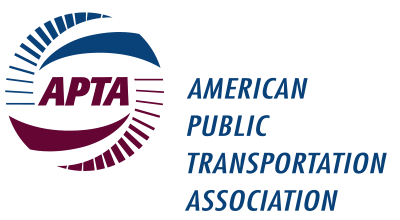 APTA - American Public Transportation Association
The American Public Transportation Association (APTA) is a nonprofit international association of more than 1,500 public and private sector member organizations.  Benefits to our members include advocacy for federal funding and policies, research, technical expertise, and consulting services, workforce development programs, educational conferences and seminars, and 135 subject-matter working committees.
Our membership is engaged in every aspect of the industry – from planning, designing, financing, constructing, and operating transit systems to the research, development, manufacturing, and maintenance of vehicles, equipment, and transit-related products and services.  Additionally, academic institutions, transportation network companies, transit associations, and state departments of transportation are APTA members.

Busworld Academy
Throughout their existence, Busworld and the Busworld Academy have been a focal point for people who want to find all kinds of information on the many aspects of the bus and coach industry. Using our worldwide network of exhibitors, operators, academics, journalists, engineers, and other contacts, we have always been able to point people in the right direction.
The Busworld Academy has three main objectives, mainly to acquire, bundle and share bus and coach related knowledge about all aspects of the industry, including technological developments to enhance sustainable mobility, legislation, markets, and more specialized topics, such as coach tourism. These topics can be categorized into three main fields: Safety, Sustainability, and Comfort.

Earth Moving Equipment Safety Round Table
The Earth Moving Equipment Safety Round Table (EMESRT) is a global initiative involving major mining companies. EMESRT engages with key mining industry Original Equipment Manufacturers (OEMs) to advance the design of the equipment to improve safe operability and maintainability beyond Standards.

EIT (European Institute of Innovation and Technology) Raw Materials
EIT RawMaterials' vision is to develop raw materials into a major strength for Europe.
The mission of EIT RawMaterials is to enable sustainable competitiveness of the European minerals, metals, and materials sector along the value chain by driving innovation, education, and entrepreneurship.
Raw materials are essential to securing a transition to green energy technologies, to securing growth and sustainable consumption, and to securing access to clean and efficient consumer technologies. Europe is highly dependent on importing raw materials to secure the global competitiveness of its manufacturing industries and to accelerate the transition to a resource-efficient, sustainable society.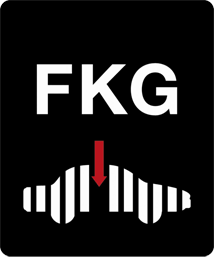 FKG - The Scandinavian Automotive Supplier Association
The Scandinavian Automotive Supplier Association is the trade association for the Scandinavian suppliers to the automotive industry. Today, they have more than 350 member companies and for almost 30 years, they have contributed to their development as suppliers by working actively as their spokesperson towards industry, politicians, authorities, and media. Also, they create meeting places, strengthen business relations, provide growth opportunities, and work with the competence of the industry.

GPN - Global Passenger Network
GPN's objective is to be the leading international organization in the field of surface quality passenger transportation, assuring its clients elevated benchmarks of safety, quality, and service in all its member countries around the world.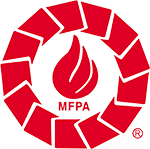 MFPA - Malaysian Fire Protection Association
The organization is dedicated in promoting and developing the fire industry. Throughout the years, it has organized various short courses for the betterment of our members. It has collaborated with various professional bodies in conducting seminars and also participated with Fire Authority in organizing the exhibition for IFCAA (International Fire Chief Association of Asia) & IFCEM (International Fire Conference & Exhibition).
The organization is actively involved in standard writing through its participation with SIRIM in various working groups on Standard Writing Technical committees on both active and passive fire systems.

SIS - Swedish Institute for Standards
As part of ISO and CEN, SIS manages a network of experts who work to create international standards. With us, stakeholders can take initiatives and collaborate on best practices that promote Sweden's competitiveness and encourage the smart, sustainable development of society. SIS operates across all areas of Swedish society including industry, academia, the public sector, and non-governmental organizations.
Swedish Fire Protection Association
The Swedish Fire Protection Association is a public-interest, non-profit association that works for greater fire safety in Sweden. Knowledge is the foundation of everything we do. Every year our efforts to prevent and reduce human injury and material damage help to save lives, alleviate suffering, and reduce costs to society.
https://www.brandskyddsforeningen.se/eng/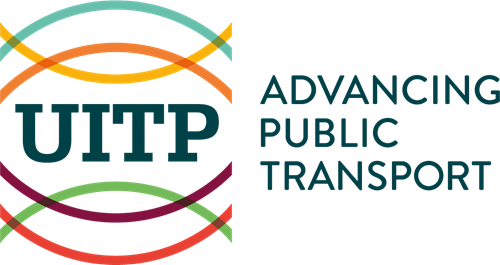 UITP - International Association of Public Transport
UITP (Union Internationale des Transports Publics) is the International Association of Public Transport and a passionate champion of sustainable urban mobility. It is the only worldwide network to bring together all public transport stakeholders and all sustainable transport modes. They are working to enhance the quality of life and economic well-being by supporting and promoting sustainable transport in urban areas worldwide.